Maria Sharapova Interview - June 23
Q. You've had a week off, got some grass court matches in, probably two more than you wanted in one day. But can you tell us about the shoulder? How much better is it? Can you stand up there and hit 110 miles an hour serves right now?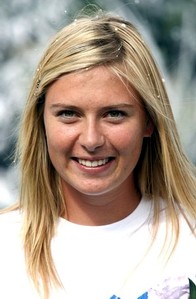 MARIA SHARAPOVA: I can. Some days are better than others. It's still not exactly where I want it to be. But I've said that in the last few weeks and I've been able to play good and steady.I'm happy that I got to play. My goal in
Birmingham
was to play as many matches as I can, and I did that. After playing that many matches in a couple days my shoulder held up well. That was a really good sign.It's always good to get a few days off, just practice on the courts here before we start.
Q. Will you compensate for that by maybe taking a little pace off the serve, try to be more careful with the location of the first serve?
MARIA SHARAPOVA: Well, I wouldn't say -- I don't have the strongest or the biggest serve on tour. I do rely a lot on placement most times. It depends who I play, what I feel will be necessary.But I've always thought that placement is more important than speed, especially in my case.
more ...